There are so many things to love about the Friendly City that it's hard to pick just handful.
1. The High Level Bridge
And we bet you didn't know its actual name is the "Robert H. Mollohan–Jefferson Street Bridge." Rolls right off the tongue.
2. The Skyline
Charleston is probably the only city that can compete with the combined force of the iconic Marion County Courthouse and the Wilson Building.
3. Colasessano's Pizza
No they didn't pay us to put it in. But how could we leave out? Here's the menu in case you're hungry and nearby.
4. The Coal Festival, even though technically it's called the Three Rivers Festival Now
In case you're wondering, this year's festival is May 22-24. And yes, Rick K and the All Nighters are playing Saturday Night. View the full schedule.
5. The East-West Game
And in case you're wondering, Fairmont Senior won in 2013. Here's a recap of the game.
6. The old Fairmont Theatre (which is now a parking lot)
But we hear from our grandparents it was really something back in the day.
7. How beautiful Fairmont Senior High School is
8. The old East Fairmont High (now the junior high)
9. East Side's Band's Annual Folllies Show
Umm… this is a high school band? PS you just missed it. It's held every year in the spring.
10. The now empty Middletown Mall
Where else could you take a driver's test, get a margarita and then do your grocery shopping?
11. Prickett's Fort
12. …and Valley Falls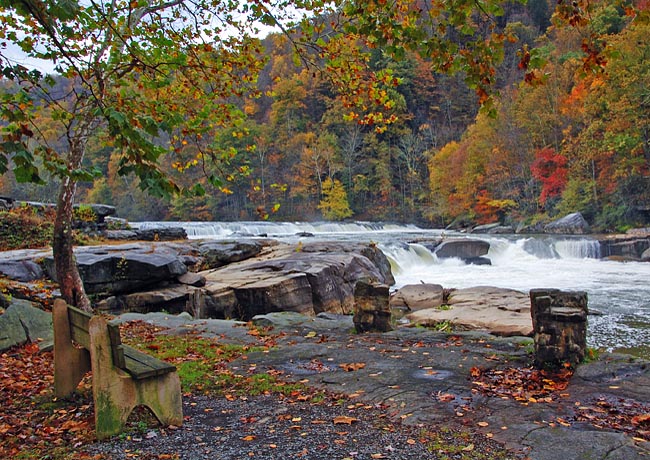 Fun fact: People actually used to swim above the falls. But we don't recommend trying it.
13. The Marion County Courthouse
If you've ever seen the Taylor County Courthouse, you know what we're talking about.
14. It's Mary Lou Retton's hometown!
15. Yann's Hotdogs
And you know better than to ask for Ketchup.
SIGN UP for our WEEKLY NEWSLETTER: