A lottery ticket is an investment, people, so if you buy one, hold on to it.
A Marion County man almost lost a winning $1 million Powerball ticket in his car.
Teddy Harbert, an electrician in Worthington, bought a $1 Powerball ticket from his local Circle K and then this happened:
"My daughter called me the morning after the drawing and I realized I had the ticket, however I lost it," Harbert said. "I had put it in the console of my Jeep and it fell through and I couldn't find it. Several days went by and I told some of my friends that I had it and couldn't find it. So, finally I went through the Jeep and was ready to clean it out completely when I found it stuck down the side of the console. That was a relief."
Come on Teddy, get it together.
But hey he won and now he's planning on taking a trip to Alaska. Can we go? He's just the latest of four million dollar winners recently from the West Virginia lottery.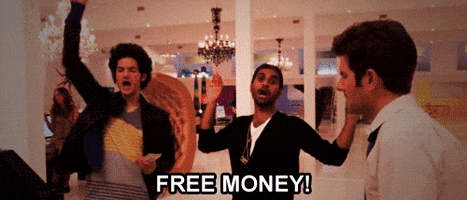 Comments